Why drink Gigawatt?
No bitter burnt taste

Our artisanal coffee is clean tasting, intensely aromatic, and low in acidity. The outer skin (chaff) of the coffee bean is never burned on the bean, because it is blown out during roasting into a separate chamber. What does this mean? A cleaner and more palatable cup of coffee - without the bitter burnt taste notes, even in darker roasts.
Cleaner for the environment

Our fluid bed air roaster runs on 100% electricity, which means we roast without utilizing fossil fuels or producing harmful emissions to the environment.
Part of the 1%

That's right! We are part of the 1% of the world's roasters that air roast their coffee. That means you are part of the 1% of the world's coffee drinkers to have the exclusive experience of drinking air roasted coffee.
Support a local small business

We, Jen and Eli, are a husband and wife team that launched Gigawatt one week before the world went crazy. We are working hard to power up your lives and bring joy into your homes through freshly air roasted, great tasting artisanal coffee at an affordable price. Support us on this mission and drink Gigawatt before getting sucked back into the soulless void of corporate coffee.
Our bestseller. The perfect blend.
Finally.
A Darker Roast without that burnt bitter aftertaste. We use a fluid bed air roaster which separates the coffee chaff from the bean during roasting which leaves an incredibly smooth, well balanced yet bold flavor.
Get it now
Looking for a Gift?
Shop our coffee sampler packs and bundles.
$5 flat rate shipping
Offered on every order, every time for shipped orders in the continental U.S.
*See below if you qualify for free local delivery.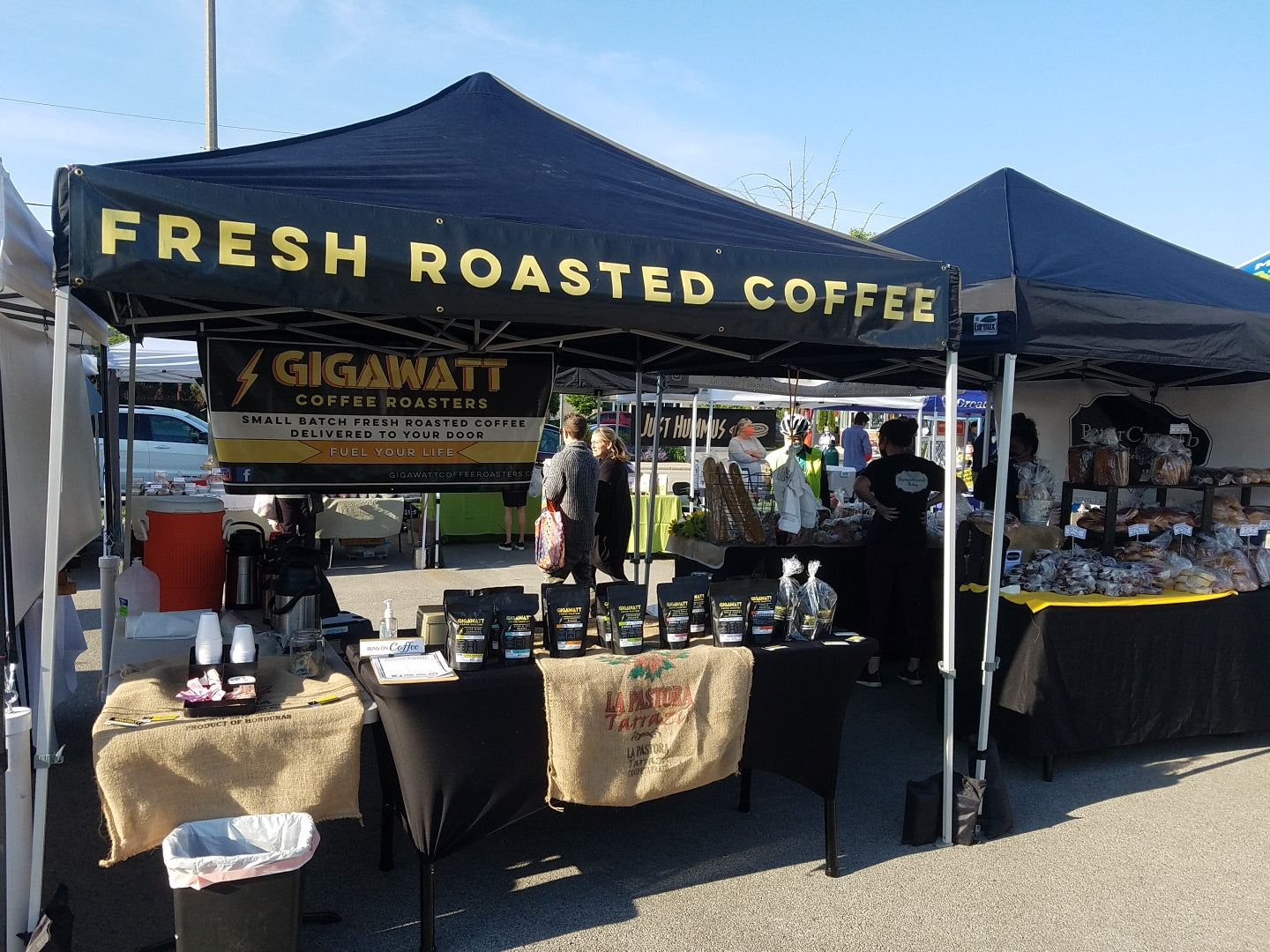 Free Local Delivery
For select locations in Chicagoland when you buy 2 bags or more.
★Check below if you qualify!★
Is your home in a free delivery zone?
Check the list here!

Addison

Bensenville

Elmhurst

Hinsdale

Itasca

LaGrange

LaGrange Park

Roselle

Schaumburg

Villa Park

Westchester

Western Springs

Wood Dale