Gigawatt Coffee Roasters
Regular price
Sale price
$11.11
Unit price
per
Sale
Sold out
About: This washed single origin Sigri Estate Peaberry Coffee hails from Papua New Guinea and has a jamminess that excites the taste buds, causing a mouthwatering juiciness with each sip.  It is one of the best peaberry coffee beans that we have roasted yet! The notes of blackcurrant berry and lemon pie join together to please the palate, and offer a perfect amount of natural sweetness to leave a smile on your face after each sip.  This coffee is a crowd pleaser.
Tasting Notes: Blackcurrant, Lemon Pie, Sugarcane
Origin: 🇵🇬 Wahgi Valley, Papua New Guinea | Shade Grown
Producer: Sigri Estate Coffee Farmers
Varietals: Typica
Harvest: May - October
Altitude: 1600 MASL
Process: Washed
Share
View full details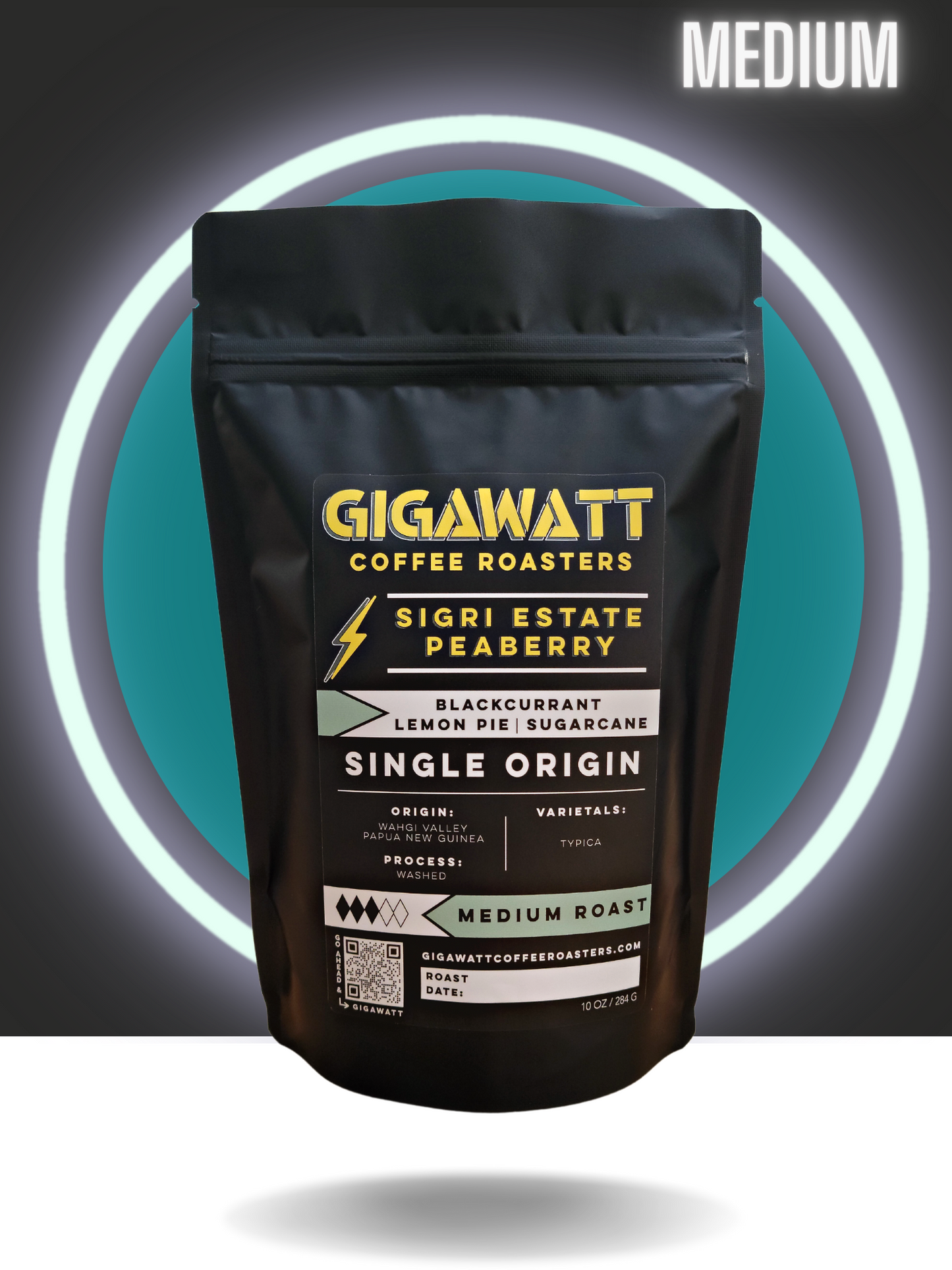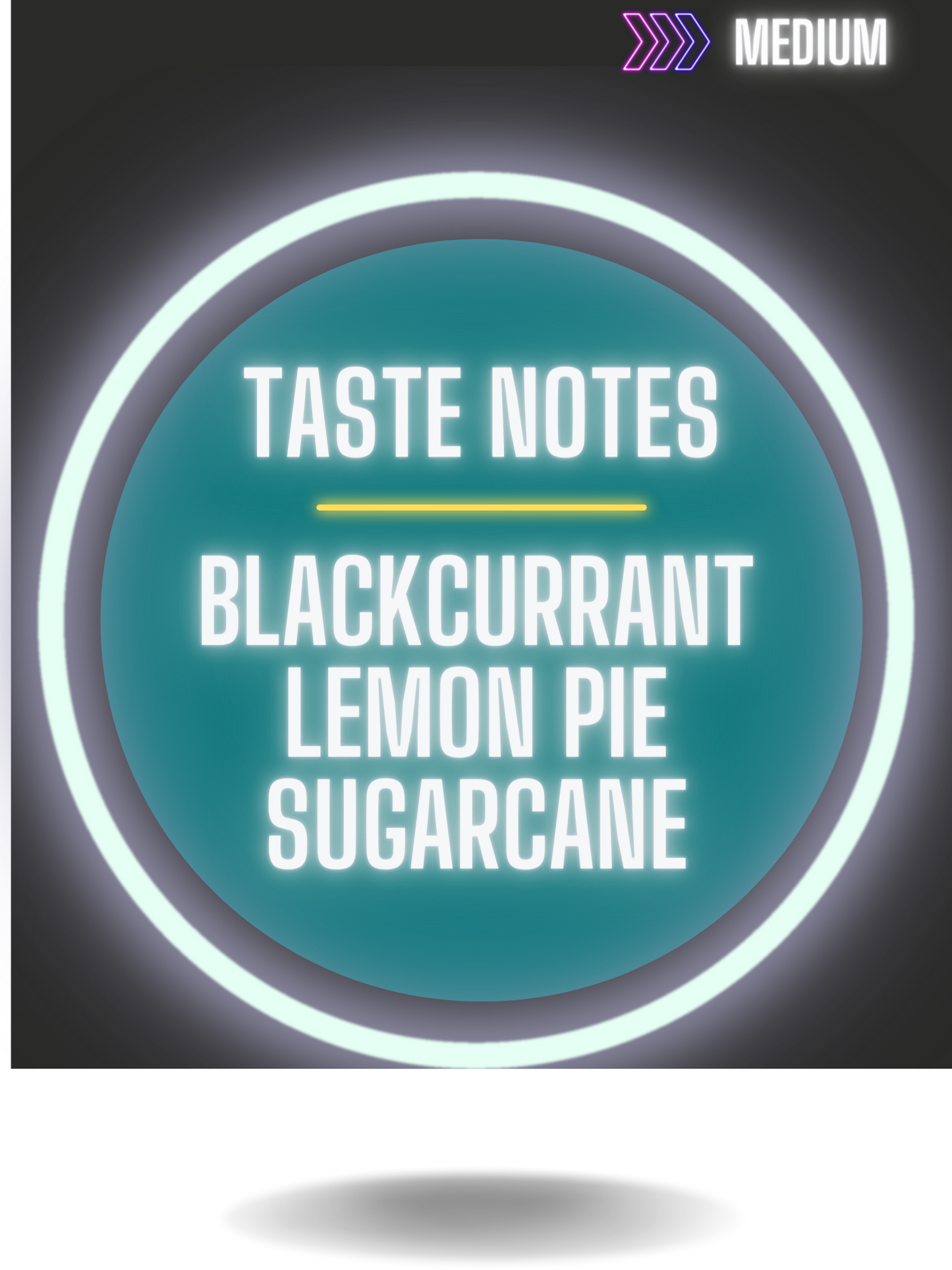 Why drink Gigawatt?
No bitter burnt taste

Our coffee is clean tasting, intensely aromatic, and low in acidity. The outer skin (chaff) of the coffee bean is never burned on the bean, because it is blown out during roasting into a separate chamber. What does this mean? A cleaner and more palatable cup of coffee - without the bitter burnt taste notes - even in darker roasts.
Cleaner for the environment

Our fluid bed air roaster runs on 100% electricity, which means we roast without utilizing fossil fuels or producing harmful emissions to the environment.
Part of the 1%

That's right. We are part of the 1% of world's roasters that air roast their coffee. That means you are part of the 1% of the world's coffee drinkers to have the exclusve experience of drinking air roasted coffee.
Support a local small business

We, Jen and Eli, are a husband and wife team that launched Gigawatt one week before the world went crazy. We are working hard to power up your lives and bring joy into your homes through freshly roasted, great tasting coffee at an affordable price. Support us on this mission and drink Gigawatt before getting sucked back into the soulless void of corporate coffee.
"Great coffee great people. This is an awesome local product my husband and I love it. We were buying Starbucks beans before but when we tried the Kite and Key blend we were won over and have been buying our beans from Gigawatt ever since."